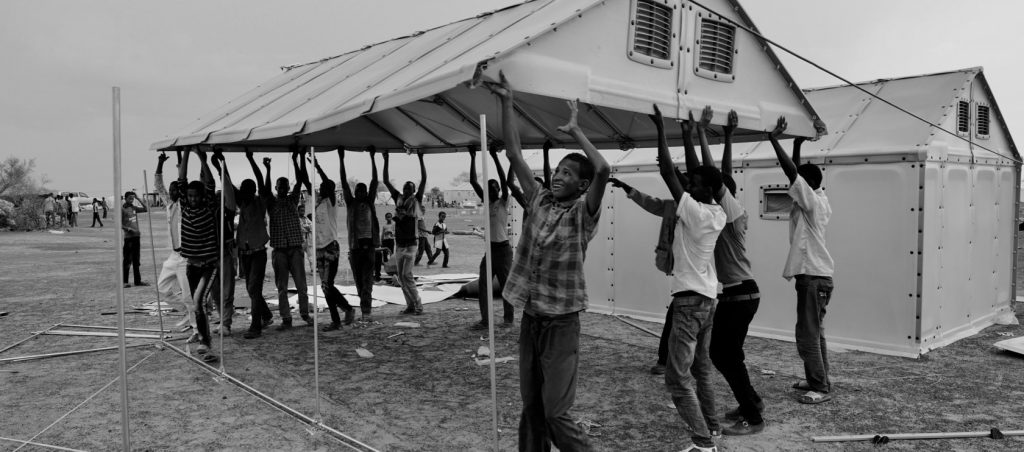 Reaching truly durable solutions is often a long-term process of gradually diminishing displacement-specific needs, while ensuring that IDPs enjoy their rights without displacement-related discrimination. A solution may become durable only years, or even decades, after their physical movement to the place of origin or place of settlement has taken place, or the decision to locally integrate has been made.
Displaced persons' intentions may evolve over time, as will the situations in their places of displacement and their places of origin. Creating conducive environments for sustainable solutions are longer-term processes. Therefore, hybrid and flexible approaches are needed that contribute to longer-term results while also supporting IDPs in the places in which they currently live.
According to the IASC Framework on Durable Solutions for IDPs, "a durable solution is achieved when IDPs no longer have specific assistance and protection needs that are linked to their displacement and such persons can enjoy their human rights without discrimination resulting from their displacement". A durable solution can be achieved through:
Sustainable reintegration at the place of origin (return);
Sustainable local integration in areas where internally displaced persons take refuge (local integration);
Sustainable integration in another part of the country (relocation/resettlement).
A number of criteria determine to what extent a durable solution has been achieved: long-term safety and security; an adequate standard of living; access to employment and livelihoods; access to effective mechanisms that restore housing, land and property; access to and replacement of personal and other documentation; voluntary reunification with family members; participation in public affairs; and effective remedies and access to justice and reparations.
In light of the ever-increasing number of IDPs and upon recommendation by 57 Member States, the UN Secretary-General established in 2019 the High-level Panel on Internal Displacement to identify concrete recommendations on how to better prevent, respond to and achieve durable solutions to protracted internal displacement.
In September 2021, the Panel submitted its final report, Shining a Light on Internal Displacement: A Vision for the Future, to the Secretary-General. The report calls for increased action toward solutions anchored in the affirmation of IDPs as rights-holding citizens, the recognition of solutions as a development priority, and an effort to give greater visibility to internal displacement in government policies, UN strategies, development financing, private sector engagement, and the media.
Key resources